Every year the La Jolla Shores Surfing Association holds a Menehune contest. A contest for kids under 18 where all the proceeds are donated to local charities.
As a club member I have had the pleasure of donating a prize board for the last three years and volunteering to help run the contest.  It truly is a great event for the local children to get a chance to compete and showcase their surfing ability.  With great surfing to spectate, goody bags for each contestant, prizes for all the finalist, silent auctions, and a fun raffle going on all day it truly is a great day of family fun for the community.  This year I donated a 5'11" Fourspeed that went to the winner of the boys 13-15 shortboard division.  Last year I donated a 9'6" Rat Rod that was the big raffle prize.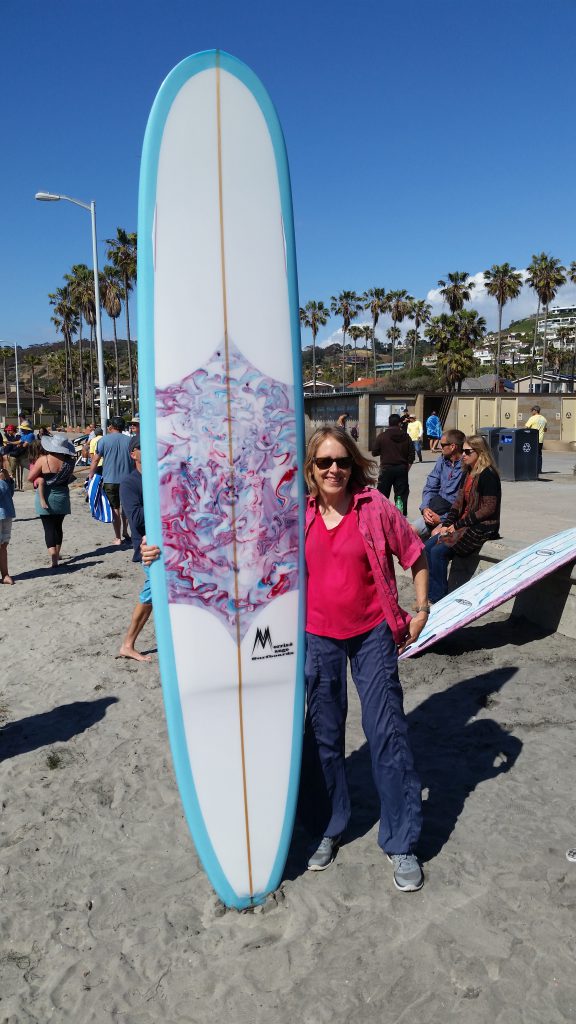 Most memorable was the look on Isabelle's face when she won the Spiderman themed Sculpin three years ago.